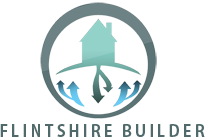 EMAIL US
​quirkspm@yahoo.co.uk
CALL US NOW
01244638219 or 07719535523
Flintshire Builder complete commercial property maintenance service
During our years of trading, we've developed a specialised knowledge in commercial property maintenance. Our business is to make sure that your business is operating safely and without obstruction at all times – we can often identify problems before they arise, allowing us to solve issues which could otherwise prove more costly to repair.
We offer an extensive range of building and maintenance services in Flintshire, Chester, Wrexham and Wirral. Our comprehensive provision, highly skilled team and commitment to excellence make us the ideal choice for all your property maintenance requirements, whether you manage an office, school, retail outlet or other commercial building.
Building and maintenance services for every eventuality​
Our property maintenance experts are always here to offer their advice or provide an objective appraisal of required works – we are honest, reliable and efficient at all times.
We can help you with both planned and reactive maintenance, general building work and anything else that you may require to bring your property back up to scratch.
Other industrial building and maintenance services we offer include:
✓ Plastering and wall finishes
✓ Audits
✓ Emergency call outs
✓ All joinery applications
✓ Partitioning, ceilings and floor coverings
✓ Internal and external glazing repairs
✓ Plumbing services
✓ Painting & decorating
✓ General building repairs and alterations
✓ Office refurbishments and alterations
If you're looking for a company you can trust to deliver reactive or planned building and maintenance services for your commercial or industrial property in in Flintshire, Chester, Wrexham and Wirral call us today on (01244) 638219 or send a message to our team.