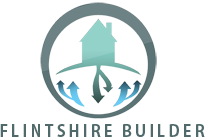 EMAIL US
​quirkspm@yahoo.co.uk
CALL US NOW
01244638219 or 07719535523
For the best commercial fit out, trust Flintshire Builder
We're also well known for our building fit outs work in Flintshire, Chester, Wrexham and Wirral If you're looking for an enthusiastic team for a commercial fit out or refurbishment, Flintshire builder can help you every step of the way, whether you manage a retail outlet, office or even a school.
With an unrivalled dedication to customer satisfaction, we pride ourselves on our hassle free service and our 'one stop' provision – no matter what your commercial fit out needs; we have the right expert for the job.
We've worked on an expansive range of projects, with budgets from £1,000 to £250,000, delivering a broad scope of design and build services right across the commercial sector. Our ethos is very much that we are 'big enough to cope, but small enough to care'.
A commercial builder for every fit out job…
If you need help with a commercial building fit out, we're on hand to offer support with every component of the process. At the outset, our CAD specialists can create a beautiful design, complete with 3D graphics so that you can see exactly how your premises will look when the work is complete.
We can fully project manage your fit out and, as a fully experienced company of commercial builders, we can undertake all of the building works required, including bespoke joinery, partitioning, ceilings, flooring and mezzanine floor installations.
For a professional, commercial fit out specialist in Flintshire, Chester, Wrexham and Wirral call us today on (01244) 638219 or send a message to our team.