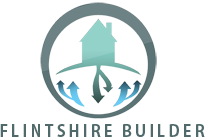 EMAIL US
​quirkspm@yahoo.co.uk
CALL US NOW
01244638219 or 07719535523
Property renovations and home improvements Flintshire, Chester, Wrexham and Wirral
Are you thinking about renovating your kitchen or bedroom back to their former glory? Maybe you've decided it's time to refurbish your bathroom? There are many properties around that just need a little bit of TLC to bring them back to life – but property renovations and building restorations can be hard work, especially without the right experience and expertise.
Some property renovations are just a case of making some basic home improvements; stripping back the layers of wallpaper and paint, sanding down the skirting boards, and maybe replacing your doors or other ageing peripherals. However, building and renovation work often comes on a larger scale, creating an even bigger need for professional help to breathe life back into your four walls.
Building and renovations specialists at your service
If you need some help with your building and renovation work, then Flintshire Builder can help. From simple home improvements to a single room in your house, to full blown property renovations, we have all of the craftsmen and trained experts that you will ever need
Whether your kitchen or bathroom renovation project requires structural work, new electrics or plumbing work, we have fully qualified engineers and renovation experts ready and waiting to help you. Our team love working on property renovation projects – there's something very satisfying for us about seeing our clients' visions realised and leaving them smiling.
Property refurbishment – a whole new lease of life
If you need help to transform your kitchen, bedrooms or bathroom and you live in Flintshire, Chester, Wrexham and Wirral, Flintshire Builder can help you to make sure that your home re-model project goes according to plan. Whether you're looking to refurbish a property for development and sale purposes, support a building conservation project, or to create a wonderful home for yourself and your family, our professional builders are at your service.
With years of experience and a team that encompasses every skill you could possibly require, we can manage your entire property refurbishment project on your behalf, of simply provide support and services where you need them.
We can help you to create your home remodel design from scratch, deal with planning permission or building regulations for building conservation projects, or just give you the man-power and craftsmanship necessary for your refurbishment if you have already taken care of the paperwork.
From a basic home remodel to full building conservation — no project is too big or too small
At Flintshire Builder, we believe that every project deserves the professional touch, so we're happy to offer our skills for any property refurbishment job, no matter how big or how basic. With so much experience in every type of building and home remodelling work, we're always eager to pass on our advice and expertise, in order to help our potential clients identify the exact services and processes they may wish to use.
As members of the Checkatrade, quality and excellent customer service is assured with all of our work, and we'll always provide a free consultation and quote, with no obligation to hire us. What's more, we promise that we'll steer clear of technical, industry talk and speak in a language that you understand, because clarity and honesty are central to everything we do.
So, if you need help with a home remodel, advice on building conservation or require a team of fully qualified builders for your property refurbishment, Flintshire Builder are here to help – why not give us a call on (01244) 638219 today or send us a message using our contact form below.