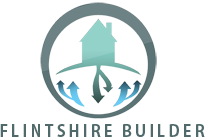 EMAIL US
​quirkspm@yahoo.co.uk
CALL US NOW
01244638219 or 07719535523
Who We Are
Quirks Property Maintenance LTD is comprised of a young team of experienced trades from Flintshire. Each has a solid reputation for delivering high quality workmanship and for being reliable and consistent. With a solid reputation in and around Flintshire, each wanted to spread their wings a little further and embrace a new challenge.
Michael Quirk is the man behind Quirks Property Maintenance LTD in Flintshire. Having expanded his repertoire into general building, he is ideally placed to undertake renovation and new build projects large and small. With many years of Building experience behind him, he is the perfect choice for Building work in Flintshire
Michael works with a team of qualified trades from around Flintshire that share his work ethic and standard of craftsmanship. All are time served, very experienced and have the drive to see a job through to the end. All want to continue to build their reputation for quality workmanship.
Our specialist skills include general building, groundwork's, property renovations, new builds, extensions, kitchens and bathrooms and more!
With a long list of qualifications and certifications behind them, the team that is Quirks Property Maintenance LTD is changing building in Flintshire. Feel free to or ask us for references. We are happy to be judged on our results!