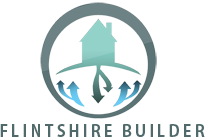 EMAIL US
​quirkspm@yahoo.co.uk
CALL US NOW
01244638219 or 07719535523
The complete commercial building renovation service
If you're contemplating a commercial renovation in the Flintshire, Chester, Wrexham and Wirral then you need a highly experienced company, such as Flintshire Builder With a motivated team of skilled craftsmen, we have all the attributes needed to complete your building repairs on time and on budget.
Building renovation can take many different forms; you may have found the ideal location for your business but the property may require some building repair works to make it safe or fit for use. Your commercial renovation project may be on larger scale, perhaps a warehouse, office or retail unit that needs gutting and piecing back together with modern fixtures and fittings.
Flintshire Builder provides a range of commercial construction services to schools, offices, retail units and many other types of commercial building.
Building repair and commercial renovation by the experts
When you choose Flintshire Builder as your building renovation partner, you're putting your property in the safest of hands. We have all the skills needed to see through every aspect of your project, with everything from the outside in being looked after by experienced and highly skilled craftsmen.
Whether it be installing a new roof or a complete 'back to brick' commercial renovation, we've been there, done it and we've got the know-how.
All building repair work, roofing replacement or repairs, steelwork, decorating and even your landscaping can be looked after by our reputable, master builders.
Commercial property refurbishment with Flintshire Builder
No matter what the scale of your building refurbishment project, we have the knowledge and ability to take care of everything for you. If you need a blank slate, we can undertake demolition and full strip-outs before the onset of the build, and then we can fill in all the gaps and put all the pieces of the jigsaw back together.
From structural steelwork and fabrications to general building work and joinery, we have craftsmen of all disciplines to help ensure that your commercial property refurbishment project runs perfectly to plan.
We can take care of all plumbing, joinery and roofing work; we can even take care of the decorating too; dry lining, plastering, rendering, painting – whatever the challenge and whatever your needs, you'll never have to complicate things by hiring multiple agencies, because we do it all!
For all your commercial property renovation and refurbishment needs across Flintshire, Chester, Wrexham and Wirral Flintshire builders are here to help you reach your goals – call us today on (01244) 638219 or send us a message to begin discussing your project with our expert team.